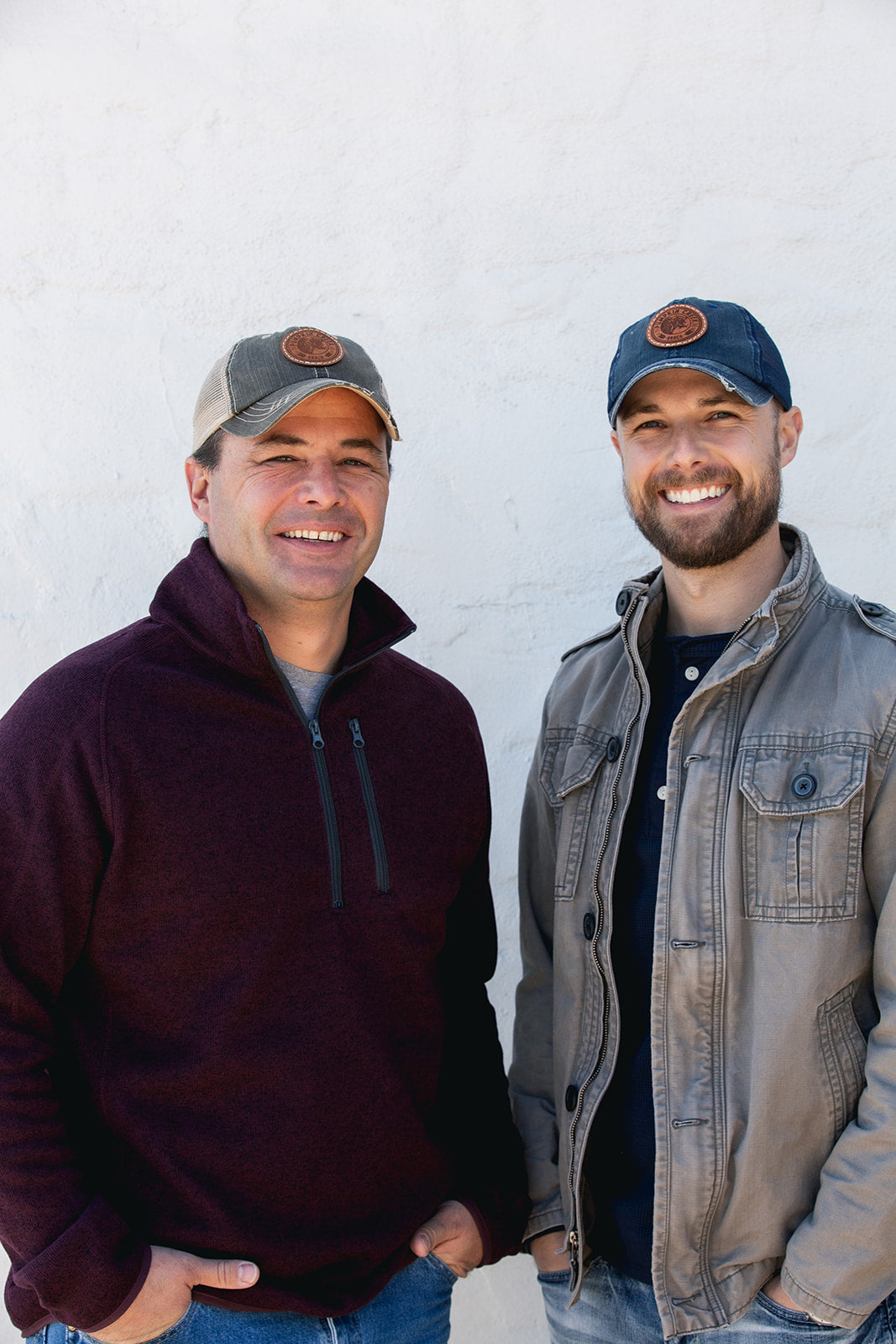 A True Labor of Love.
We're Dean and Jared, the brothers behind Pumpkin Creek Ranch, and we share a passion for good food and local flavor. Our story began in 1946 when our Grandpa purchased a few acres, some cows, and a dream. He believed in honest work, kindness, and doing the best with what you've got. Our Dad took those values and on them grew the operation through a relentless pursuit of excellence. Now, over 70 years later, we run our third-generation, family-owned farm and ranch under those same standards, producing premium, flavor-forward beef.
Patience, Persistence, and Passion Led Us Here
Over the years, Dean experimented with his processes on the farm. He discovered that the longer his animals lived the richer the meat would be. After challenging a nutritionist with developing a custom diet using only produce from our farm, Dean discovered that using barley instead of corn produced fat and better flavor. After combining time and diet Dean had created the best flavor he had ever experienced. He then joined forces with Jared and his wife Kendra to bring their one-of-a-kind flavor direct to consumers. Between Dean's expertise in beef production, Kendra's entrepreneurial spirit, and Jared's extensive experience in marketing and sales, the team was complete. Today, Dean is the farmer and rancher at our farm near the beautiful bluffs of Western Nebraska, and Jared and Kendra run the sales and marketing aspect from our fulfillment base in Windsor, CO. It is our greatest passion to provide you with the highest quality luxury beef that is not only better tasting, but more nutritious as well. We promise to deliver unmatched flavor that will light up your palettes as you celebrate with your loved ones, and we are truly honored to be a part of the experience.